Announcing a brand new book
from your favorite chiropractor...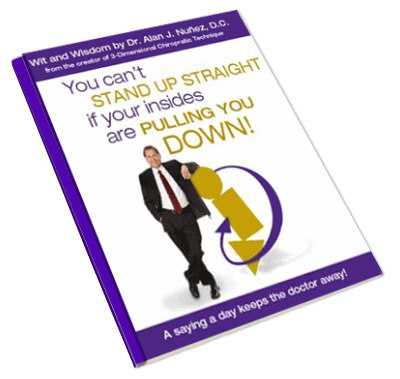 You Can't Stand Up Straight
If Your Insides Are Pulling You Down!
By Dr. Alan Nuñez
Throughout over 30 years of chiropractic work, Dr. Al has done more than cure the physical aches and pains of his patients. In this collection of thoughts, ideas, themes and guiding principles, Dr. Al imparts some of the wit and wisdom he has come to know through working with patients, learning from mentors, and navigating his marriage and raising his two sons. All of the sayings, slogans, and phrases represent either some inspiration or concept that has been crucial in the doctor's understanding of life. In this new book, Dr. Al's musings on life are accompanied with stories and inspirations to further encourage readers. With his witty turns of phrase, lighthearted spirit and keen eye for alliteration, Dr. Al hopes to help others to have a healthier and happier life.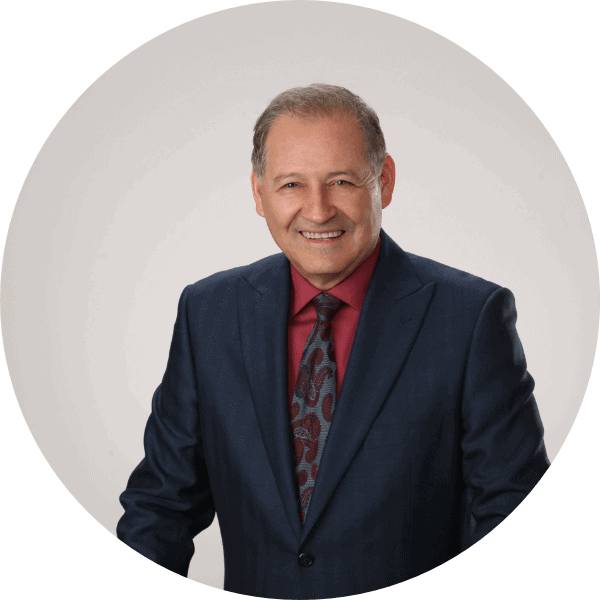 Dr. Alan Nunez, Nuñez Chiropractic, Inc
"With your will, and my skill, there's not much we can't heal."
If you would like more information on how Dr. Nuñez can help you and your pain, please sign up for our newsletter. Inside you'll find great information on common problems, what causes them, and how to fix them (or where to go if you can't seem to get it). We look forward to helping you!