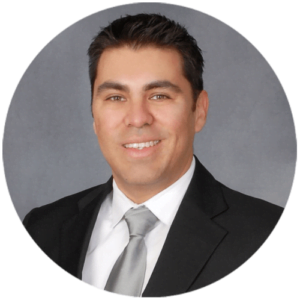 Dr. Anthony Subia graduated from Cleveland Chiropractic College, Los Angeles. He was then accepted into the intern study program for the 3-D chiropractic technique. Dr. Subia received personal hands on training from the developer of this technique, Dr. Alan J. Nuñez.
Upon successfully completing this intensive training Dr. Subia began use his new tools and immediately saw his patients get tremendous results.
The non force adjusting technique of the 3-D chiropractic combined with muscle release technique is especially beneficial to those who fear the traditional chiropractic twisting and popping. Dr. Subia is a fitness and health enthusiast. It is this passion that has led him to focus his practice on healing and helping athletic patients overcome injuries.
EDUCATION:
Cleveland Chiropractic College, Los Angeles, California, Doctor of Chiropractic, 2010
California State University of Bakersfield, Bakersfield, California, area of study: psychology, 2003-2006
Bakersfield College, Bakersfield, Ca, area of Study: psychology, 2000-2003
PROFESSIONAL ASSOCIATIONS/CLUBS:
American Chiropractic Association
Jewel City Kiwanis, Glendale, CA
AWARDS:
Dean's List 2001-2003, 2009
INTERNSHIP:
Postceptor- Dr. Alan Nunez, 200 N. Maryland Ave. suite 304 Glendale, CA 91206 May 2010
SPECIALIZED TRAINING:
Kinesio Tape
SOT
Cox Flexion Distraction
Certified in 3-DCTTM in 2017
Thompson Technique
Activator Technique
Postural Analysis, Soft tissue treatment and Rehab
Training with Dr. Alan Nunez on his 3-DCT which emphasizes DNFT and soft tissue treatment